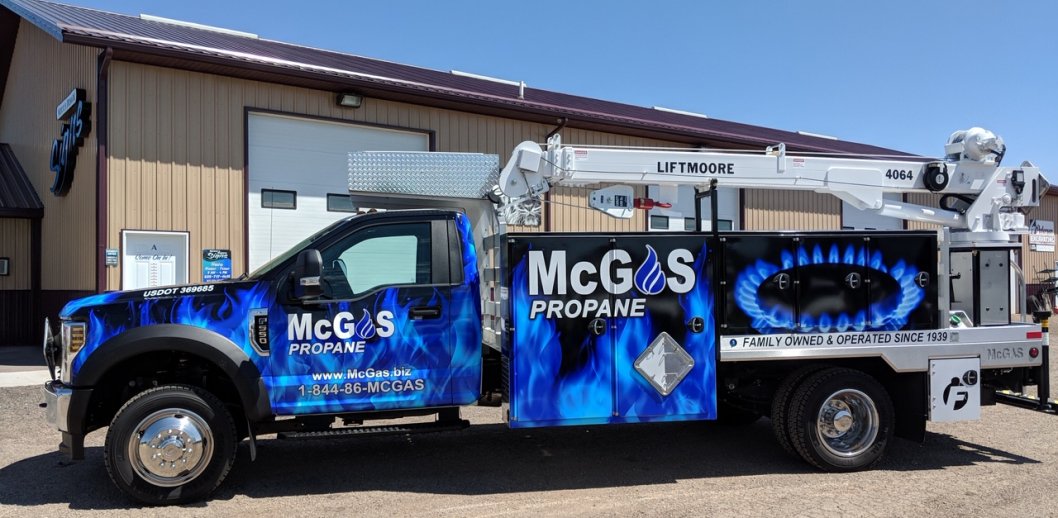 We Have You Covered.
From Propane Service & Refills To Tank Leases & Sales.
McGas, providing personalized residential gas service solutions since 1939.

Among the oldest and most trusted names among all
South Dakota propane suppliers
, McGas delivers affordably priced, top quality residential gas service to the areas of Sturgis, Belle Fourche, New Underwood, Lead/Deadwood and Custer.

Located at 2219 Junction Ave. Sturgis, South Dakota 57785, we have been in operation since 1939. McGas is a third generation owned and operated propane supplier serving the Black Hills area for over seven decades. While we may not be the biggest
propane tank lease
provider, we are well-known for providing outstanding personalized service and time-tested, dependable products.
We provide customized solutions for our customers, always finding ways to reach a win-win situation where both we and our customers are happy with the arrangement. We believe that by taking good care of our customers' needs and keeping them happy and satisfied with our service, they, in turn, take care of our business. Our personal, friendly approach towards business helps us build strong lasting partnerships with our clientele. We show them that we truly care for them by providing cost-effective solutions that suit their propane needs and save them money in the long-term.

Our products are not limited to residential propane tanks for sale, we also offer tank leasing and sales, LP Motor Fuel, grill bottles and more. Here at McGas, we believe that our sincerity in providing real solutions has helped us last this long. Our goal is that with our continued efforts to improve our products and services, more and more folks will make us their top choice for all their propane needs.
Services
Our services, including propane refills and residential tanks for sale
About Us
One of the leading South Dakota propane suppliers.
McGas, providing personalized residential gas service solutions since 1939.

Welcome to McGas; we are the name you can count on for all your propane tank lease, sales, and other residential gas service needs. Our main branch is located at 2219 Junction Ave., Sturgis, South Dakota, 57785, USA, and we have been providing outstanding, personalized service to residents of Sturgis, New Underwood, Custer, Belle Fourche, Lead/Deadwood and other nearby areas, for over 7 decades.

With a strong focus on building strong and lasting business partnerships with our customers, our unwavering dedication to providing customized cost-effective solutions has helped us achieve the type of business longevity we currently enjoy.
Our humble beginnings date back to 1939, when Arnold and Maxine McPherson began their business of selling propane along with household appliances shortly after the depression. They offered propane tank lease options in addition to
residential propane tanks for sale
. Their sons - David and Gene McPherson, joined their parents in helping strengthen the company after their army duty back in the 70's. Fast forward to the year 2002, McGas, LLC was formally formed with the purpose of consolidating all their retail outlets under one company, after which they were joined by the hardworking and highly dedicated Scott Parsons, as the general manager of McGas. Scott has since helped further grow the company by placing a strong emphasis on providing total customer satisfaction.

Today, Scott's son, Craig, and David's son, Graham, have also joined the business and are highly motivated to continue McGas' legacy of providing outstanding personalized service and cost-effective solutions. As the next generation of McGas leaders, they bring in fresh concepts to stay one step ahead of competing South Dakota propane suppliers.
Serving Western South Dakota & Eastern Wyoming